Tämä yritys tarjoaa työmahdollisuuksia myös englanniksi


Tällä yrityksellä ei ole suomenkielistä esittelyä
Contact information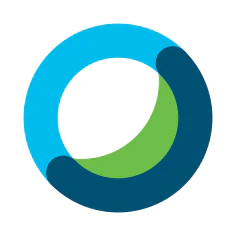 Available for discussion at: 2021-01-21, 10:00 - 13:00,2021-01-22, 12:00 - 14:30
10.00 - 10.30 Company presentation
10.30 - 11.00 L1 Software Team
11.00 - 11.30 System Verification Testing Team
11.30 - 12.00 Software Integration Team
12.00 - 12.30 RF Software Team

After company presentation, each team will present their open positions in the schedule shown above. Hiring manager will host the team specific session, so please ask questions and have as interactive meeting as possible. All sessions will start at the scheduled time, so you can join only those sessions that you are interested in.

Meeting details for Thursday 21.1.:

https://mediatek-global.webex.com/mediatek-global/j.php?MTID=m17321dbe5bd201951137fed8ff222a07

Meeting number (access code): 176 054 9918
Meeting password: wsTfkm5mA32

There will be a similar second session on Friday 22.1. with following schedule:

12.00 - 12.30 Company presentation
12.30 - 13.00 System Verification Testing Team
13.00 - 13.30 Software Integration Team
13.30 - 14.00 RF Software Team
14.00 – 14.30 L1 Software Team

Meeting details for Friday:

https://mediatek-global.webex.com/mediatek-global/j.php?MTID=mfed95b24dc655a8f63c43300a8dc6333

Meeting number (access code): 176 300 8482
Meeting password: 3tKmFp7rNR8

careers.europe@mediatek.com
https://www.mediatek.com/
https://careers.mediatek.com/

https://www.mediatek.com/
http://www.poweredbymediatek.com/
MediaTek is one of the largest chip design companies in the world. Since 1997, we've been a pioneering fabless semiconductor company and a market leader in cutting-edge systems-on-chip (SoC) for mobile devices, wireless networking, HDTV, DVD and Blu-ray.

Our tightly integrated, innovative chip designs help manufacturers optimize supply chains, reduce the development time of new products, and extend a competitive edge in both developing and mature markets around the world. By building innovative technologies that help connect individuals to the world around them, MediaTek is enabling ordinary people to expand their horizons and more easily achieve their goals. We believe anyone they can do it every single day. We call this idea Everyday Genius and it drives everything we do.

MediaTek's amazing engineering teams are working hard on revolutionizing your tomorrow with innovative and cutting-edge solutions and we're always looking for talented people to join us in our mission. We believe that life-changing technology and all it's extraordinary benefits should be for everyone. All 17,000 of us in 50 offices across the world believe that high-performing technology should be affordable and accessible enough to make millions of people Everyday Geniuses, enriching and enhancing everyone's life – right around the world.

Do you want to be part of something really special? At MediaTek, we're lucky enough to have an exceptionally talented engineering team, right here in Oulu and we're looking for our next rising stars. Join our virtual event to hear more or apply directly to our open positions at https://careers.mediatek.com/.
Field of operation
Information and Communications Technology
Offices in Finland
Oulu
Turnover of the company
8,2 billion
Personnel
17000+
Open positions
Trainees and fresh graduates
Other relevant information
We'd love to hear from students and graduates who have skills and experience in some of the following areas:

- 3GPP cellular protocols
- Cutting-edge radio technologies
- C/C++ programming
- Embedded systems
- L1 SW
- RF SW
- LTE-A, 5G
- Testing and validation
- IMS (VoLTE, ViLTE, VoWifi)
Application
Degree programme
Electronics and Communications Engineering
Computer Science and Engineering
Wireless Communication Engineering
Year of study