Tämä yritys tarjoaa työmahdollisuuksia myös englanniksi


Tällä yrityksellä ei ole suomenkielistä esittelyä
Contact information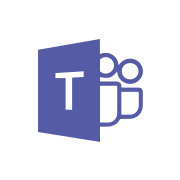 Available for discussion at: 20201-01-21, 11:00-12:15,2021-02-21, 16:00-17:00
Why Wärtsilä? Join our online presentation to hear more about our company, opportunities and experiences from our wärtsilians!

Schedule:
11.00: Wärtsilä in general + Summer Power Virtual (20min)
11.20: Experiences and tips from managers and trainees (20min) 12:40 Free time for questions (20min)

+ 16:00 Free networking with out HR
Questions related to summer jobs: summerpower@wartsila.com

In other positions the contact person is listed in the vacancy text.
https://www.wartsila.com/summerpower
Wärtsilä is an innovative technology company known for being a forerunner in the Marine and Energy markets. Every day, we – Wärtsilians - put our hearts and minds into turning Wärtsilä's purpose of enabling sustainable societies with smart technology into reality. We want to transition the world towards a cleaner future. We employ over 19,000 unique professionals around the world and have operations in more than 80 countries. Now, we are looking for over 300 students from all technical and business fields to work with us in different positions located in Vaasa, Helsinki and Turku.
Field of operation
Lifecycle solutions in marine and energy markets
Offices in Finland
Vaasa, Turku, Helsinki
Turnover of the company
EUR 5.2 billion
Personnel
19 000 globally
Open positions
We employ students from all technical and business fields in various positions. In Finland our biggest operating city is Vaasa, but there are opportunities in Turku and Helsinki as well.
Specialization
Our Summer Power positions include areas like Business Administration, Communication, Financial Services, Information Management, Engineering and Information Management.

We look for motivated, innovative students with on-going studies in relevant fields. We value team players with fluency in English and the ability to work in a global environment.

Apply now at wartsila.com/summerpower (Application period: 2.1–28.2.2021).

At Wärtsilä, we enable sustainable societies with smart technology.

Will you join the crew this summer?
Other relevant information
Meet our people and hear their stories on Instagram: @Wartsilavoice

Application
Through the system www.wartsila.com/summerpower
Degree programme
Mechanical Engineering
Process Engineering
Environmental Engineering
Electronics and Communications Engineering
Computer Science and Engineering
Industrial Engineering and Management
Civil Engineering
Physics
Chemistry
Mathematical Sciences
Information Processing Science
Economics
Environmental Engineering
Product Management
Wireless Communication Engineering
Software, Systems and Services Development in Global Environment
Year of study