Tämä yritys tarjoaa työmahdollisuuksia myös englanniksi


Tällä yrityksellä ei ole suomenkielistä esittelyä
Contact information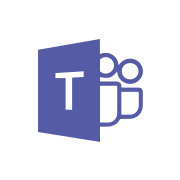 Available for discussion at: 2021-01-21, 10:45 - 14:45
10.45-11.00 Huld company introduction / Sari Sipola
11.00-11.30 Chance to discuss with the experts
Software/ Digital innovations – Sari Sipola
Mechanics / Team leader – Teemu Kokki


14.00-14.15 Huld company introduction / Sari Sipola
14.15-14.45 Chance to discuss with the experts
Software/ Digital innovations – Sari Sipola
Mechanics / Team leader – Teemu Kokki

Sari Sipola
Site Manager - Oulu
+358503737690
sari.sipola@huld.io

Petra Parsiala
People&Culture
+358413675343
petra.parsiala@huld.io

https://huld.io/
We offer an internationally unique combination of software and product development expertise. With us you will be part of building intelligent solutions that last for tomorrow – and beyond.

Digitalizing Industries
Digital Innovation is born when technology, business viability and human desirability meet. We help our customers to create innovations where digital and physical world meet and support them through the whole lifecycle of digital services from idea to production and continuous improvement.

Product Development
Huld offers world-class product development services under one roof. We have multi-technical design, engineering and developer teams and extensive experience from many domains.

Safety and Security
The ongoing digital revolution impacts society tremendously and sets both opportunities and challenges to businesses, governments and citizens. We consider safety and security as a crucial part of the digitalization. Our services help organisations in digital security and functional safety when developing new solutions for the digital world.
Field of operation
Design, digitalization, product development
Offices in Finland
We support location free working.

Our offices are in Oulu, Ylivieska, Vaasa, Seinäjoki, Tampere, Jyväskylä, Kuopio, Kotka, Tampere, Hyvinkää and Espoo.
Turnover of the company
35M €
Personnel
450
Open positions
We are hiring approx 100 new Huldians during 2021
Application
https://joinus.huld.io/?_ga=2.232842777.680843360.1580113761-2028608081.1576235436
Degree programme
Mechanical Engineering
Electronics and Communications Engineering
Computer Science and Engineering
Physics
Mathematical Sciences
Information Processing Science
Wireless Communication Engineering
Software, Systems and Services Development in Global Environment
Year of study