Tämä yritys tarjoaa työmahdollisuuksia myös englanniksi


Tällä yrityksellä ei ole suomenkielistä esittelyä
Contact information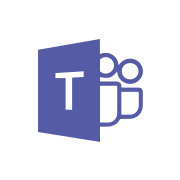 Available for discussion at: 2021-01-28, 09:00 - 11:00
Polar Electro Oy
Professorintie 5
90440 Kempele
Tel. 08 5202 100
Email. first name. lastname@polar.com
www.polar.com
http://www.polar.com
WHO WE ARE?

Listening to your body is one thing, understanding what it is telling you is an altogether different story. Polar helps you get under the skin of your training.
We put it down to a combination of expertise in sports, physiology and electronics, coupled with a deep understanding of customer needs. It's no surprise then that we've been leading the way in technological innovations and heart rate monitors since 1977.

We offer personalized training guidance fueled by sports science.

The guidance you get from your Polar product is based on your personal metrics.

All our training technology is built on scientific research and validation.

Making progress and achieving goals is about balancing training and recovery. Polar Smart Coaching will guide you towards this balance.


JOBS

At Polar we say 'Every body has a story'. By helping people listen to their body and understand the story it's telling them, we can help them improve their fitness and health goals. Joining the Polar team means you have the opportunity to help make their stories, and your story, a big success.

We are constantly looking for the most gifted individuals to join our global company. For us, it's important that we find the right person for the right job. With interesting tasks, excellent resources, exciting benefits and a unique team spirit, it's an ideal environment for candidates wanting to challenge themselves and develop their skills. And who knows, our next winning candidate could be you!

You can send an open applications via https://tinyurl.com/y6qht7gv. If You are proactive, future oriented professional who wants to make a change – press the link!

Field of operation
Electronics Industry, Consumer Electronics
Offices in Finland
Our sites:

Polar Electro Oy
Professorintie 5
FI-90440 Kempele
tel: +358 (0)8 520 2100

Polar Electro Oy
Laukaantie 4
40351 JYVÄSKYLÄ


Polar Electro Oy
Tietotalo, Korkeakoulukatu 1
33720 TAMPERE

Polar Electro Oy / Polar Electro Finland Oy
Vanha Maantie 1
02650 Espoo

Turnover of the company
160 million
Personnel
1300
Open positions
Summer trainees: 5-10 / year
Permanent / part-time employment: 5-10 / year
Specialization
KO, CSE, SO, TUTA, BIOF, TAL, TOL
Other relevant information
We expect you to have active and positive working style and good communication skills to success in a international business environment.
Application
Open vacancies: www.polar.com/jobs
Degree programme
Mechanical Engineering
Electronics and Communications Engineering
Computer Science and Engineering
Industrial Engineering and Management
Information Processing Science
Biomedical Engineering
Year of study