Tämä yritys tarjoaa työmahdollisuuksia myös englanniksi


Tällä yrityksellä ei ole suomenkielistä esittelyä
Contact information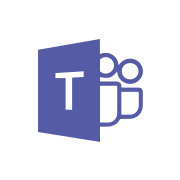 Available for discussion at: 2021-01-21, 13:00 - 14:00
http://www.valmet.com/kesatyot/
Valmet is the leading global developer and supplier of technologies, automation and services for the pulp, paper and energy industries. Valmet's vision is to become the global champion in serving its customers. Our 14,000 professionals around the world work close to our customers and are committed to moving our customers' performance forward – every day. 
 
Valmet's strong technology offering includes pulp mills, tissue, board and paper production lines, as well as power plants for bio-energy production. Our advanced automation solutions range from single measurements to mill wide turnkey automation projects.

Valmet's net sales in 2019 were approximately EUR 3.5 billion.

Valmet's shares are listed on the Nasdaq Helsinki and the head office is in located Espoo, Finland.
Field of operation
Technology Industries
Offices in Finland
Espoo
Imatra
Inkeroinen
Juankoski
Jyväskylä
Järvenpää
Kajaani
Kauttua
Kemi
Lapua
Oulu
Pori
Raisio
Tampere
Ulvila
Valkeakoski
Vantaa
Varkaus
Turnover of the company
EUR 3.5 billion
Personnel
14 000
Open positions
Would you like to kick-start your career with a summer's worth of experience in an industry-leading global company?

We are on the lookout for top talent to join the team for Valmet's summer job program. We offer our trainees the possibility to gain relevant job experience in their field of study.

For example we offer technology and business trainee jobs for students studying Bachelor's or Master's degree in e.g. automation, energy or mechanical engineering or business administration. We are happy to be able to offer hundreds of summer jobs in Finland during the coming summer. At Valmet the best talent from variety of backgrounds come together! 

Our summer trainee application period is from 4th January to 14th February. For our summer trainee positions and recruitment process, you will find more information from our summer trainee campaign site (in finnish): www.valmet.com/kesatyot/

If you have already graduated, you may want to check out all open jobs to see if you have found your opportunity! https://www.valmet.com/about-us/careers/open-jobs/
Other relevant information
What we do at Valmet requires a wide variety skills and personalities – and above all, teamwork. We have lots of job opportunities for both students and recent graduates. When working at Valmet, you will be part of a skilled and enthusiastic team where everyone's knowledge and competences are valued.

If you have any recruitment-related questions or feedback, Valmet´s global talent team is ready to help you. You can contact us by contact form: https://www.valmet.com/about-us/careers/contact-us/
Please also note that you cannot apply for a job through the contact form.
Application
You can apply for a summer job through our website: https://www.valmet.com/kesatyot/
Degree programme
Mechanical Engineering
Process Engineering
Environmental Engineering
Computer Science and Engineering
Industrial Engineering and Management
Information Processing Science
Environmental Engineering
Product Management
Year of study